With more and more devices requiring internet connectivity, its essential your connection is operating as efficiently and securely as possible.  We can provide assistance and advice in getting your network set up – wired or wireless.  We can configure your network devices so you can access them on the go.  Improve your email so you can access your calendar, emails and contacts from all your devices allowing you to be more productive.
WiFi / Wireless
Wifi not working?
Connection dropping?
Trouble connecting your devices?
Our friendly technicians can help get your sorted.  We will come to your home or office and provide advice on how to get your devices connected and working efficiently.  We can supply and install wired and wireless networks, secure your wireless network and troubleshoot connection and signal issues and advise and provide wireless print solutions so you can print from anywhere.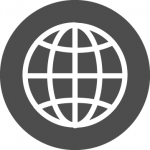 Wired Networks
Require a reliable fast network?
A wired network is always going to provide a faster more stable connection than a wireless solution, so for businesses and power users requiring an efficient data solution talk to our technicians and see how we can improve your data flow.
Internet & Email
With more and more of devices connected to the Internet these days, it's essential that your connection is as efficient, fast and safe as possible.
Our technicians will troubleshoot internet and email issues and advise on the correct hardware and software for the purpose.
We can set up email and file storage solutions to get your information synced across your devices, set up antivirus, firewall and remote office connections including VPNs.